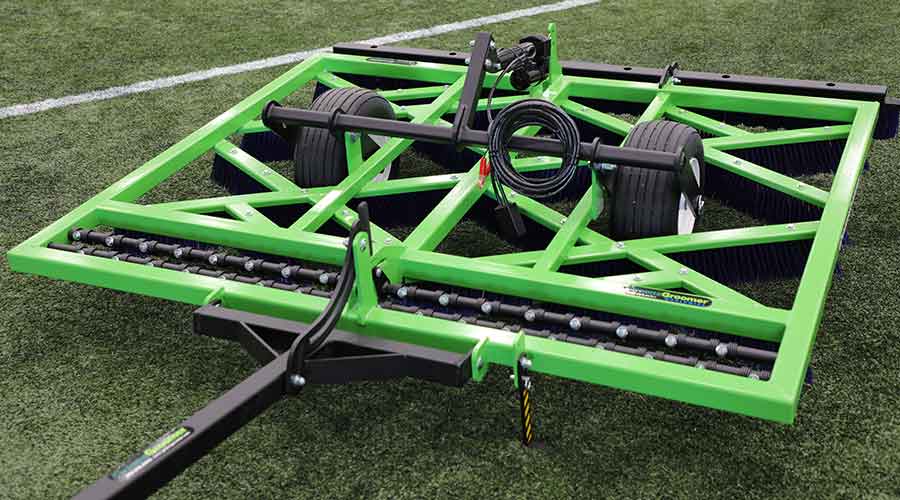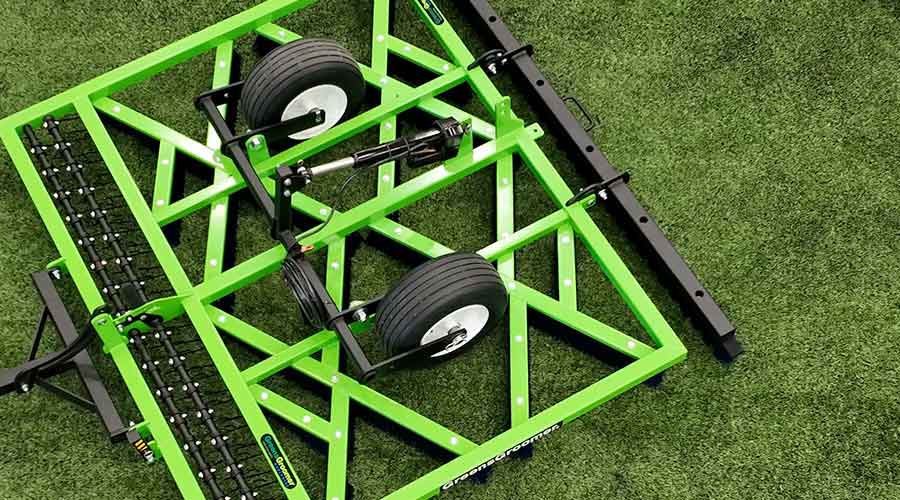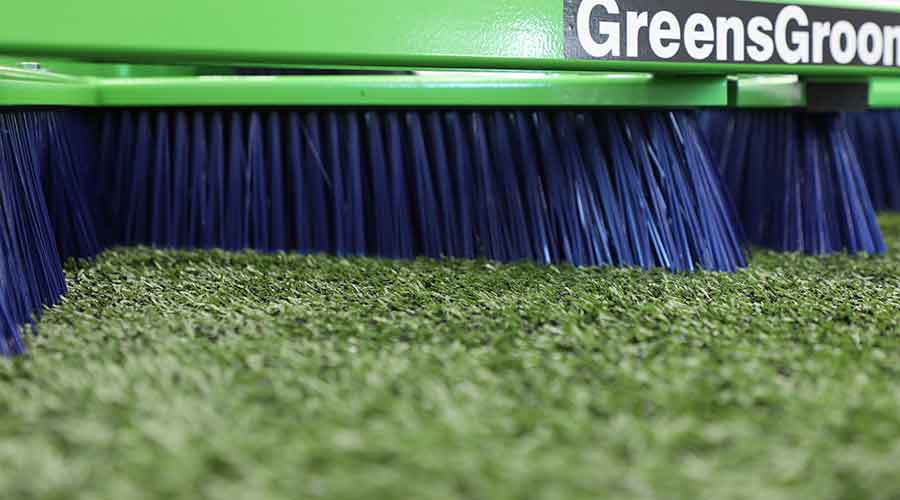 The Integrated Sports Turf Groomer
The Integrated Groomer represents the third generation of product development and delivers increased efficiency and ease of operation.. The dual-row, adjustable tines accommodate soft to moderate raking for compaction relief.
Go To Page
Sports Turf Groomer
The Second Generation Groomer has built a reputation for reliability and is regularly a part of new synthetic field construction packages by the top turf maufacturers.
Go To Page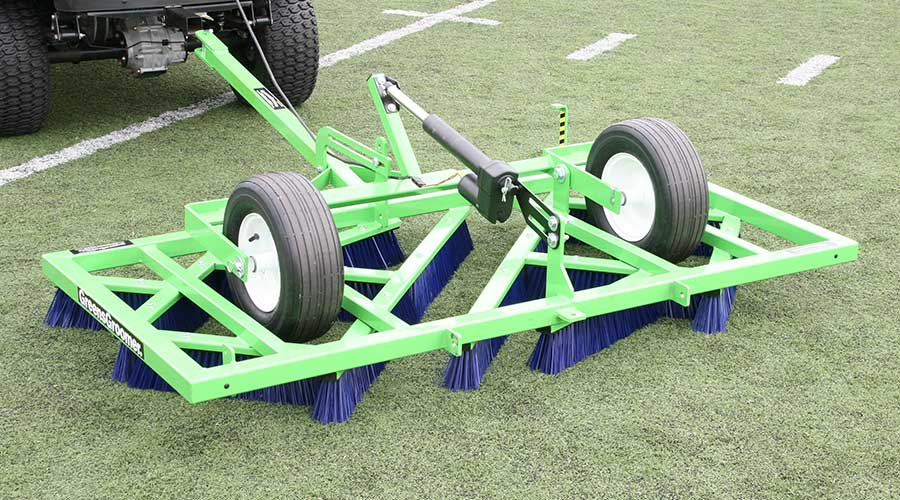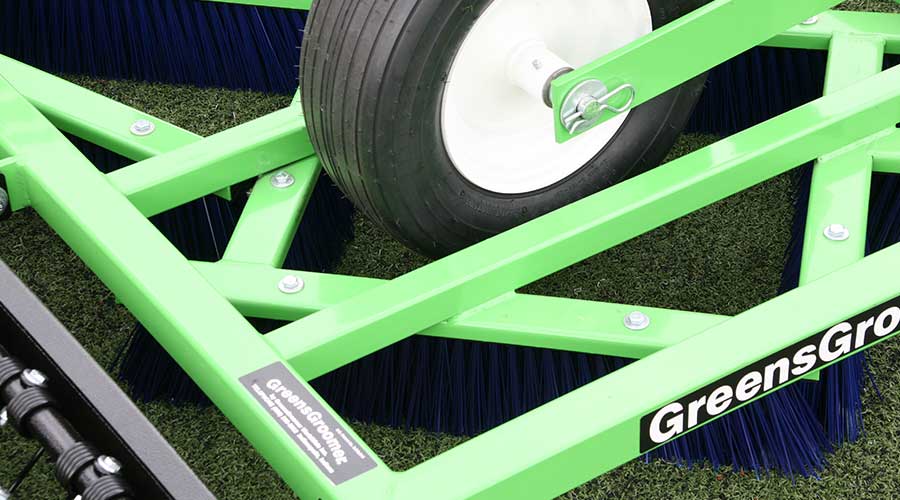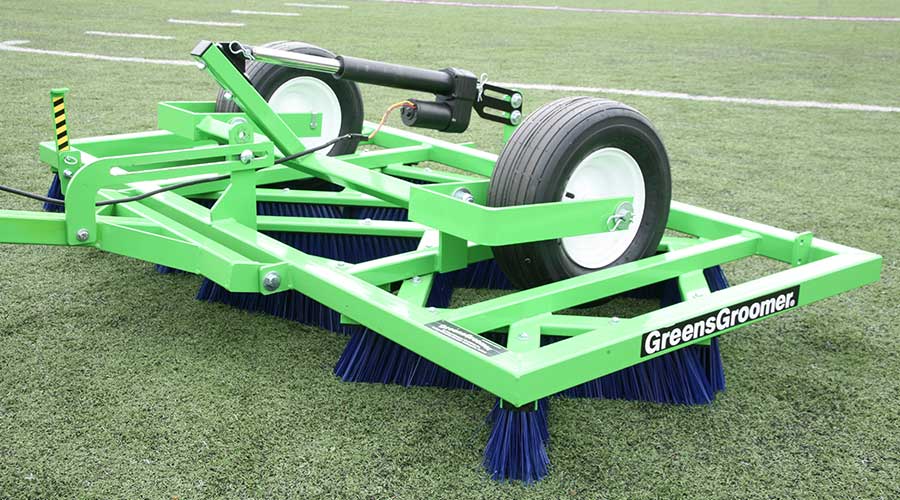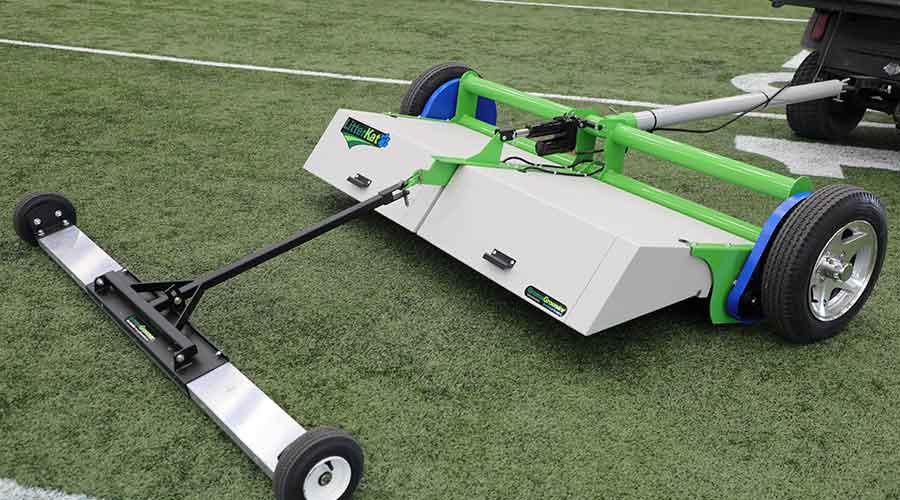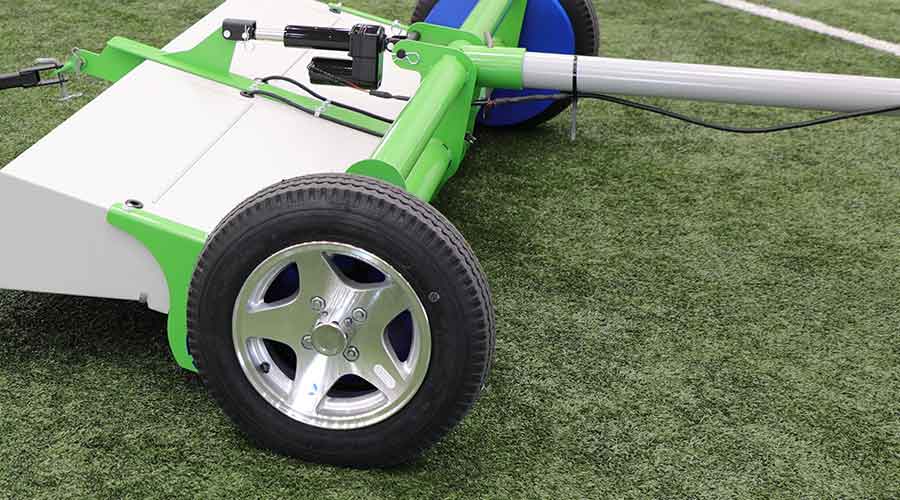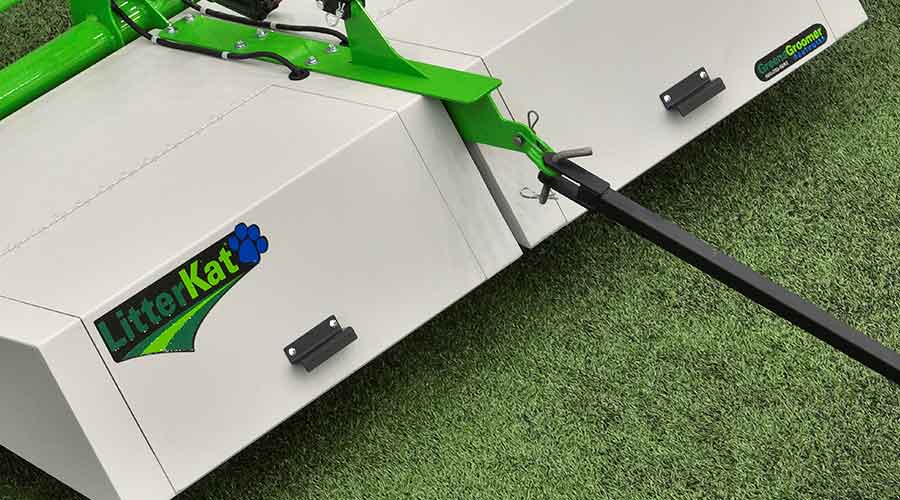 LitterKat Turf Sweeper
The LitterKat is designed to sweep up light debris from the turf surface without displacing infill material. It's the perfect choice for keeping your synthetic sports field clean, safe and ready for action.
Go To Page
Wide-Format Sports Turf Groomer
This unit doubles the effective width from the Standard or Integrated Sports Turf Groomer. The extra-wide footprint is great for large facilities with multiple fields, reducing the time spent maintaining the synthetic turf for use.
Go To Page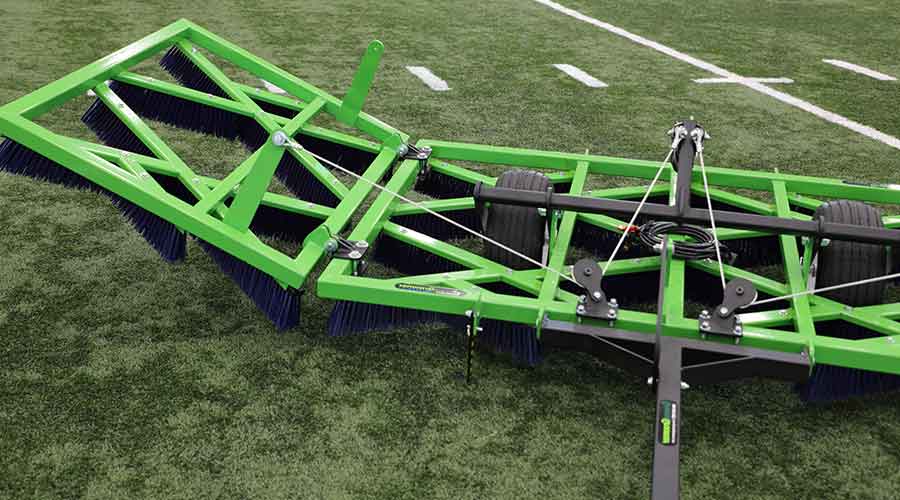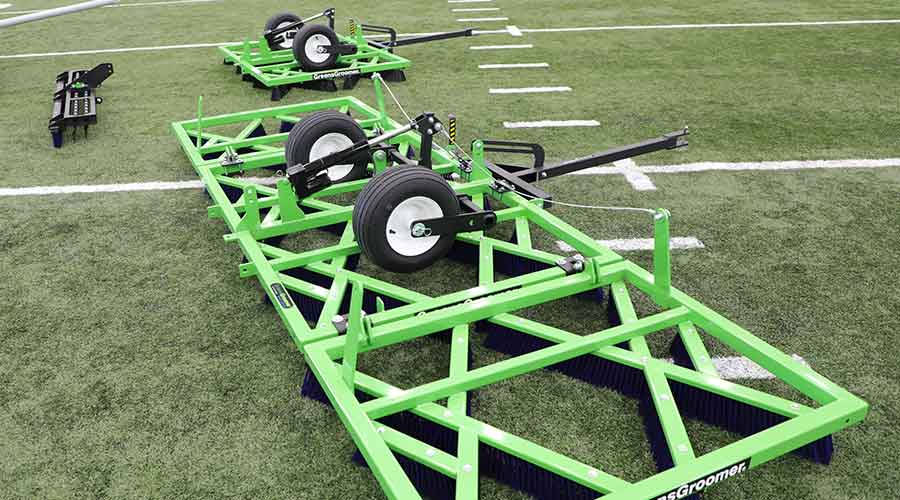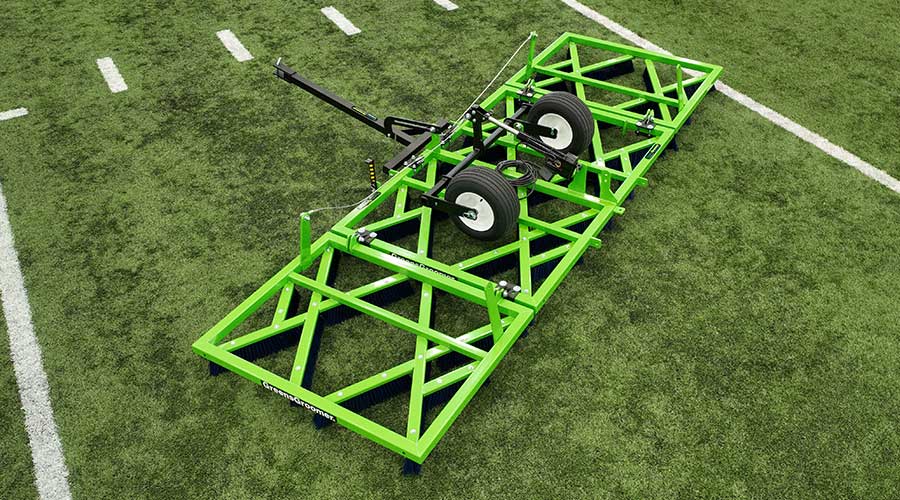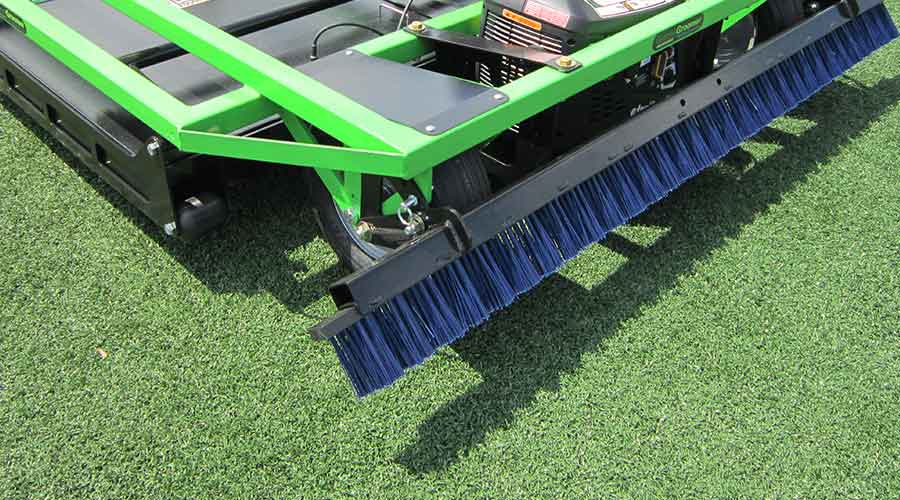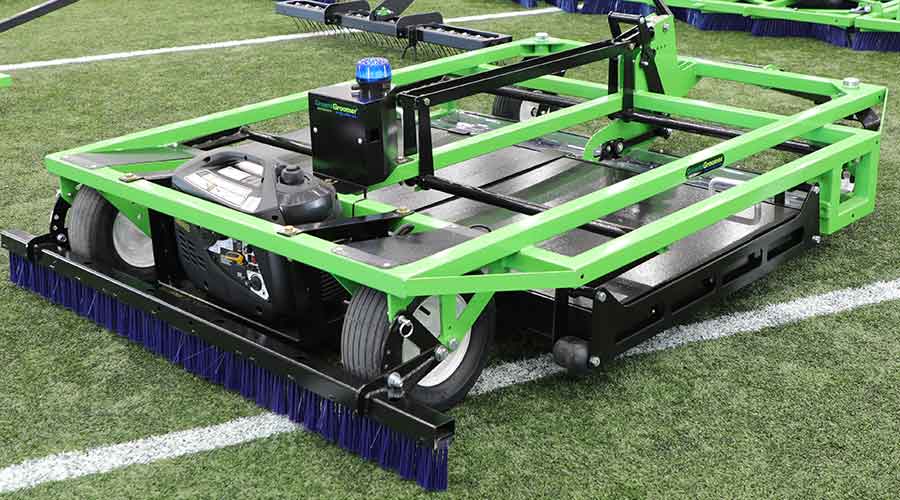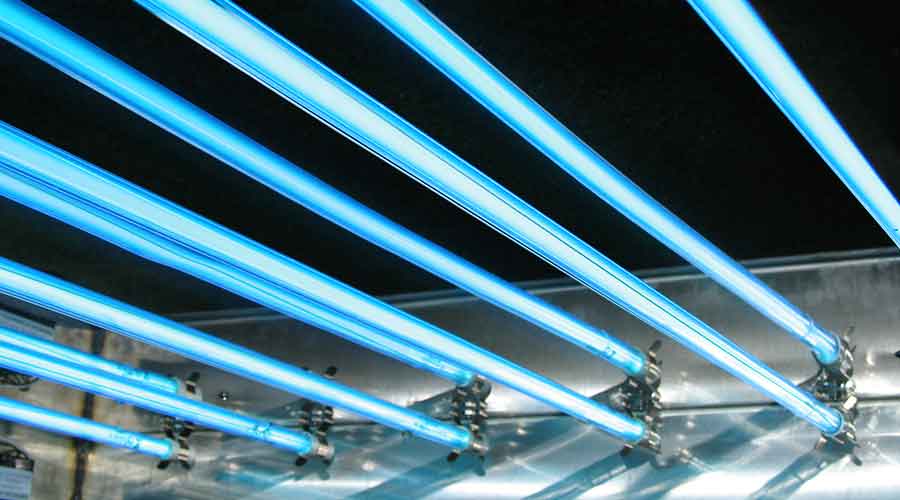 GreenZapr UVC Surface Sterilization
Built around germicidal ultraviolet (UVC) lights, the GreenZapr disinfects synthetic surfaces with powerful exposure, instantly destroying harmful micro-organisms. From viruses such as Coronavirus, Hepatitis, STAPH, and E-Coli to Salmonella, HIV and the Influenza viruses, GreenZapr creates the ultimate benchmark for field safety.
Go To Page
Spring Tine Rake for Sports Turf
A great addition for the Sports Turf Groomer, the twin-row times provides decompaction, imporving consistency in the playing surface. Available in two models -- front mount and rear mount.
Go To Page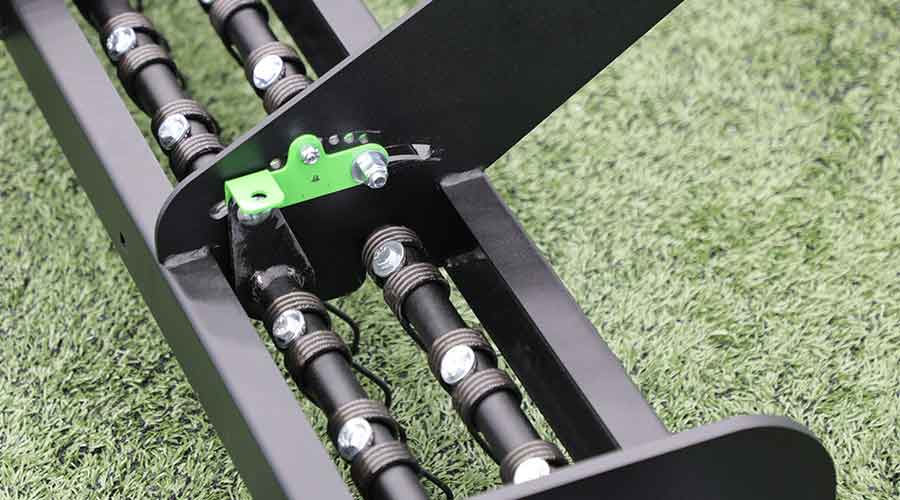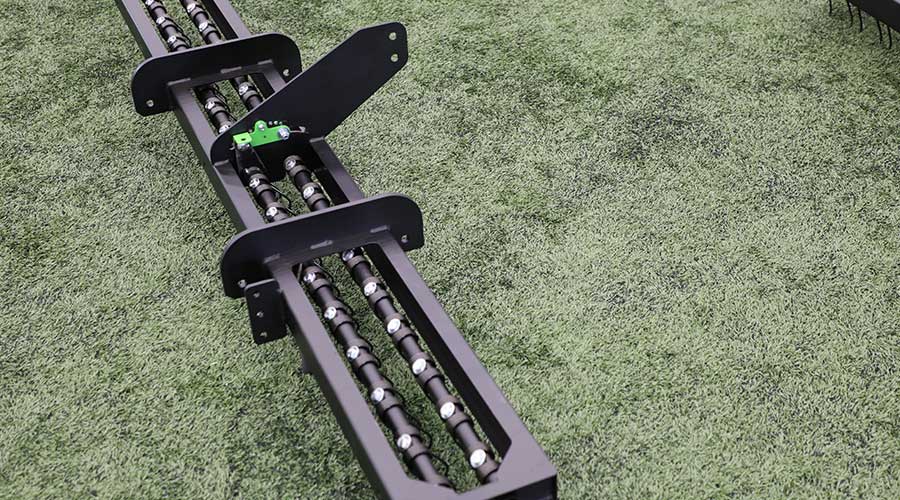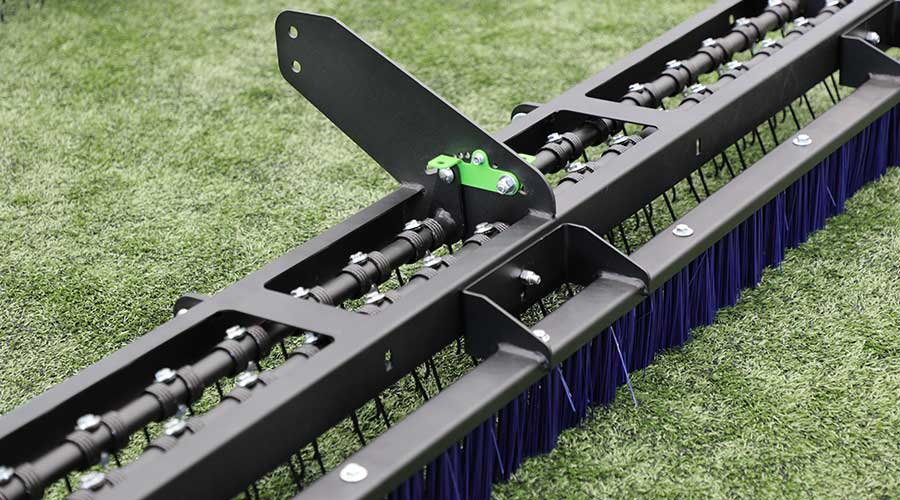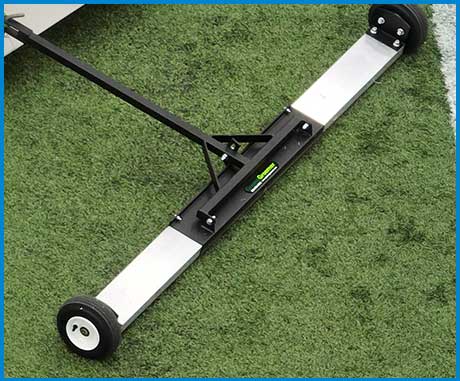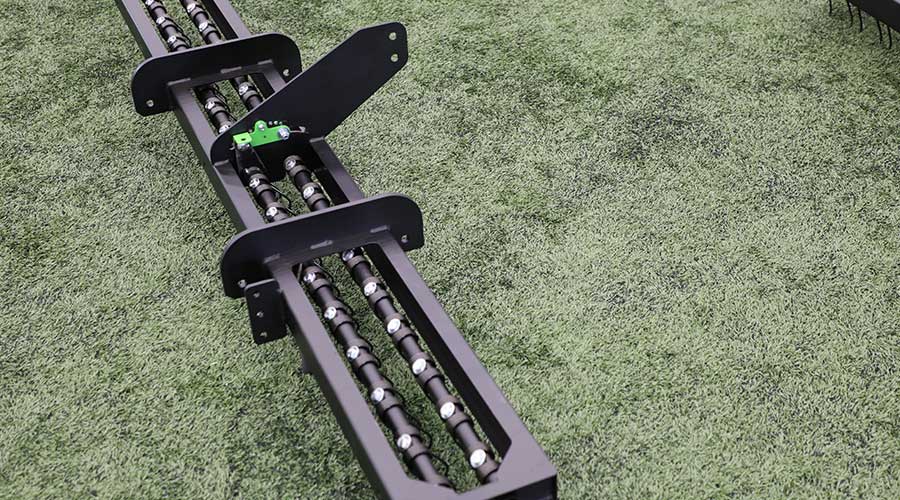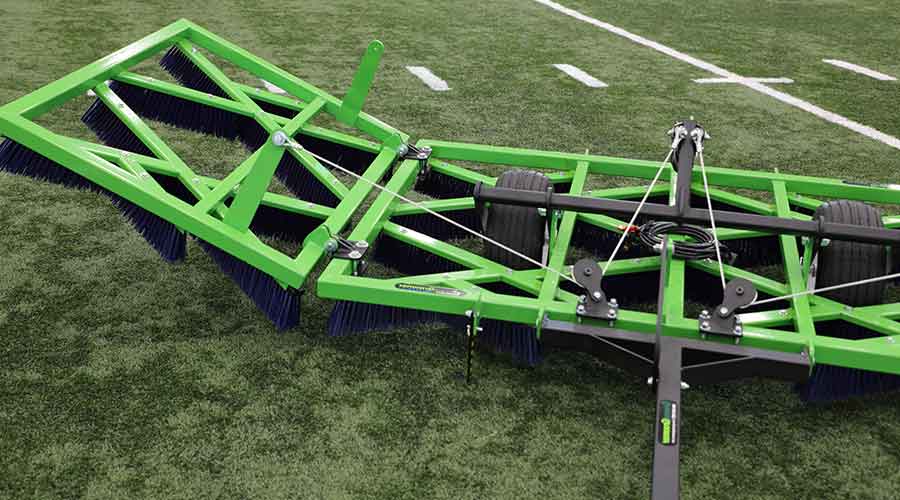 Parts & Attachments
For those looking to acquire parts to keep your equipment up to factory spec, we make available virtually all the parts neccessary to rebuild your unit. Common parts such as replacement brush sets, actuators, wiring harnesses, or wheels/tirees are easily available.
Go To Page